Series 9: The Almost Complete Line-Up
The latest issue of Doctor Who Magazine (#488) has given a production update on Series 9.
As we know filming on Episode 10 is well underway, but after that work will commence on Episodes 11 and 12, which will be the final two episodes of this year's series.
Episode 9 will be the last episode to be filmed of the run. The writer is still to be confirmed, but Mark Gatiss seems the most likely candidate given his past comments.
The BBC also recently tweeted that the latest read through began last Thursday (pictured). Given DWM's info about episode 9, this must be either episode 11 or 12, meaning finale filming can't be far off.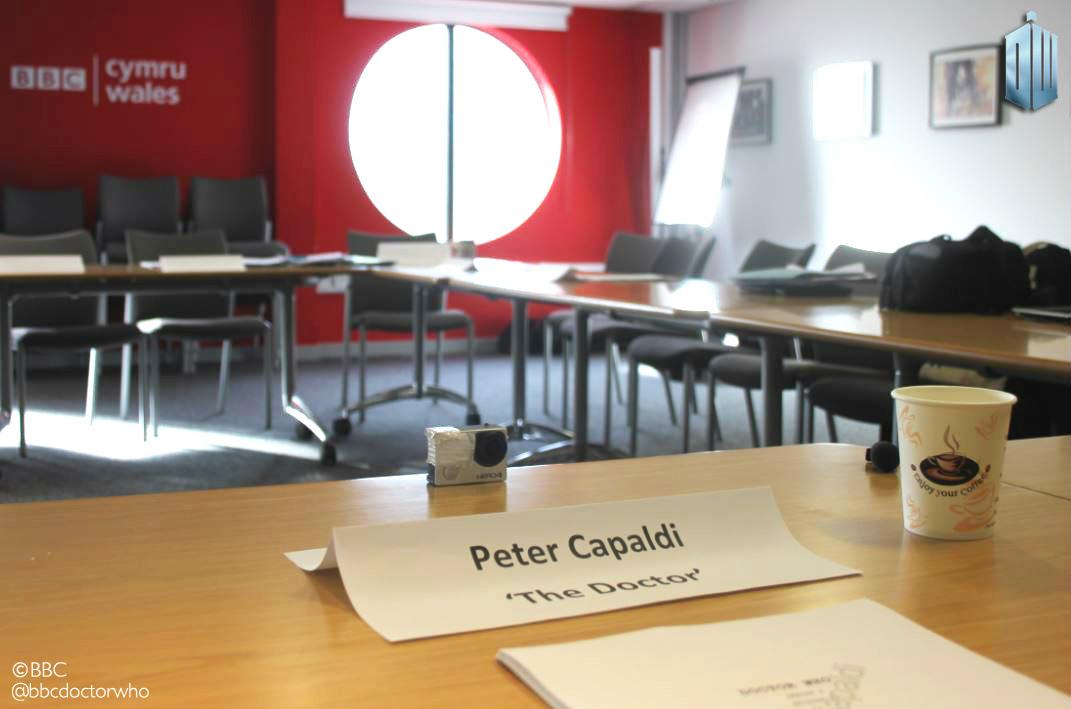 So the almost complete episode line-up is:
901-902: "The Magician's Apprentice" & "The Witch's Familiar," written by Steven Moffat
903-904: Written by Toby Whithouse
905: "The Girl Who Died," written by Jamie Mathieson and Steven Moffat
906: "The Woman Who Lived," by Catherine Tregenna
907-908: Written by Peter Harness
909: Writer TBC (likely Mark Gatiss)
910: Written by Sarah Dollard
911-912: The Series 9 finale, written by Steven Moffat