Capaldi: Matt Smith told me to look after Doctor Who
In-between recent filming of Series 8 Peter Capaldi was introduced to a young autistic girl and he moved to reassure her about him taking over as the Doctor. He tells of how Matt Smith handed over the keys of the TARDIS and gave him the all clear.
He said: "Matt was really nice to me, as Jenna was too. They were both very welcoming to me when I came into the TARDIS. Matt said to me to look after Doctor Who and he gave me his watch and he said that in his own way he was happy that it was me that was coming in. So I will do my very best to be as much fun and as friendly as he is… I will be different."
After showing a picture of Matt and Jenna he adds: "So they say it's OK for me to be the Doctor. I hope that you think it would be OK for me to be the Doctor too… I might be a bit noisy at first!"
See the video below:
And a pic of the young fan in question: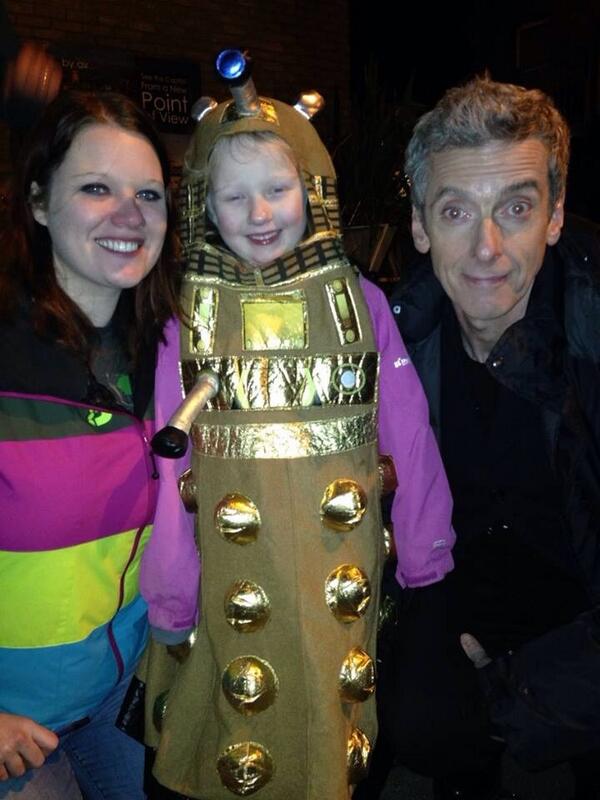 Step back in time...